Before understanding the scope of digital marketing in the near future, we should understand what digital marketing is.
In the terms of digital marketing, 'digital' is nothing but doing a particular task using the internet and its technologies. The word 'marketing' depicts the promotion of any product or services.
So, in general, digital marketing is an act of promoting or encouraging the goods and services by a company. They try to reach out to the maximum number of clients digitally and reduce the manwork. The use of SEO, paid ads, social media and email marketing are some of the ways we can market digitally.
In today's world where reaching the customers and giving door-to-door explanations about their products and services has become a tedious job, companies are switching to online marketing. Thus digital marketing is emerging as one of the best career options for upcoming youths.
Now that you know what digital marketing is, let's discuss the importance of digital marketing.
For any company marketing plays an important role in creating a relationship between the company and consumers. If a product is promoted to the right target it will yield a high amount of profit to the company as well as customers.
Benefits and Scope of Digital Marketing
Digital marketing tools are much more easy as compared to traditional marketing strategies. This technique does not require too much effort, it is very user friendly.
Digital marketing is much more affordable than any other marketing technique such as radio and television marketing, printing advertisement etc.
Connectivity increases with digital marketing. Many people are busy using their mobile, laptops, so with digital marketing you can make them see your ad and remind them of your product. This creates connectivity among the people.
Digital marketing helps to enlarge your business. With just internet access you can connect to millions of people around the globe, which leads to the expansion of your business.
At the end, what every company desires is profit. With proper knowledge and use of digital marketing you can gain new heights and desired profit.
Let us now see the Scope of Digital Marketing in the Near Future.
There has been a gradual increase in the field of digital marketing. This growth trend seems to grow at a higher rate for the upcoming years also. After covid 19 pandemic, consumption of the internet has increased as all the tasks can be done online, may it be home delivery of food, medicine and making transactions. Digital marketing has evolved as an important tool in catering the demands of customers.
The scope of digital marketing is huge as it is a platform best suited for promotions and awareness of branding businesses. With people of almost all age groups being highly active on digital interfaces, it gets quite easy to reach the maximum population and promote personal business.
After the introduction of Digital India, by the Ministry of Electronics & IT, the usage of digital platforms in India has been increasing day by day. According to the analysis, scheme can boost the gross domestic product (GDP) to up to US$1 trillion by 2025.
It can also help in many other factors such as employment generation, labour productivity, growth in the business sector, and revenue generation for the government. Each year, as new businesses enter into the market and new technology develops, the trends in digital marketing change. There are some trends that will continue to influence this market, these are as:
Interactive content is any type of material that conveys its message and influence the people on a large scale. Use of calculators, quizzes, ebooks and videos helps the content to appear interactive.
Using AI in digital marketing facilitates and improves processes, in parallel to the main motive of AI-driven technological advances.
Impact of Social Media Influencers
Social media influencers have a great impact on digital marketing. By collaborating with influencers, brands can reach a large number of audience and can boost their business.
Popularity of Video Content
Video content has seemed to be one of the best options of marketing. 90% of consumers want to see more online video content from brands.
A digital marketing career is one of the most wanted careers in today's modern world. Digital marketing professionals in India make an average of Rs 4,00,000 per year. For trainees and new hires, the realistic compensation range for digital marketing practitioners is between Rs 1,00,000 and Rs 3,00,000.
Depending on the candidate's technical proficiency and skill set, the wage increase can range from 25% to 75% annually as they gain expertise in the industry. According to business standards, the majority of people with two or more years of experience are eligible for salaries ranging from Rs 3,60,000 to Rs 6,00,000 in India.
Career Options in Digital Marketing
Search Engine Optimization Analyst/Expert
Search engine optimization (SEO) specialists analyse, suggest, implement, and review changes to the company website so that it is optimised for search engines. Average Salary (Rs 2,20,000 to 8,00,000 per annum)
Digital Marketing Manager
The role of a digital marketing manager is one of the main post in the course of digital marketing. The role of digital marketing manager is to plan strategy, develop, implement, and manage the overall digital marketing strategy in a company. Average Salary (Rs 5,00,000 to 12,00,000 per annum)
Social media marketers post text messages, images, and videos on various social media platforms, according to the brand voice of the company. Average Salary (Rs 3,00,000 to 12,00,000 per annum)
Content Marketer and Writer
These professionals are responsible for the content made by the team that aims to engage the target audience. Average Salary (Rs 3,00,000 to 6,00,000 per annum)
A search engine marketer (SEM) is responsible for making sure that the company is rightly exposed to its potential customers on search engines. Average Salary (Rs 2,50,000 to 6,00,000 per annum)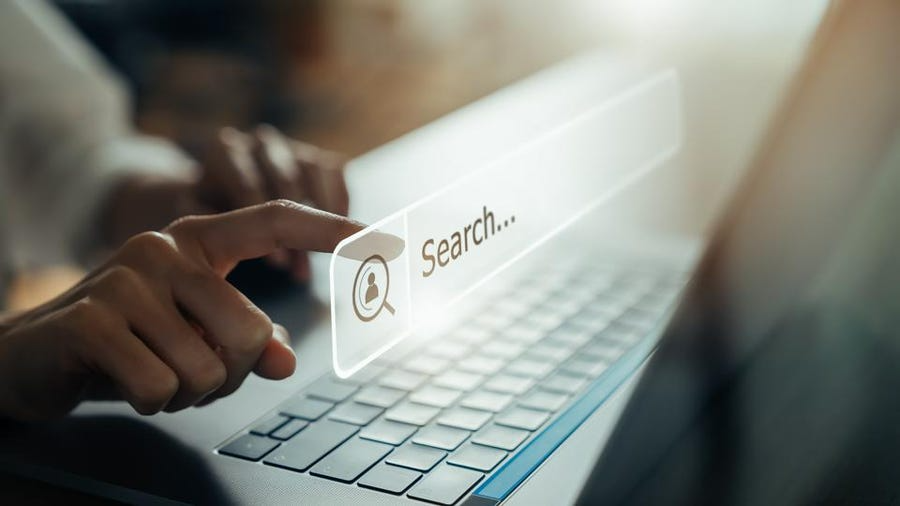 With passing of every minute digital marketing courses are increasing. Apart from being a good career, digital marketing also serves as one of the best job opportunities in the future. Undoubtedly, the demand for digital marketing is at its peak, and it is going to increase in the coming years.
Moreover, the COVID-19 pandemic, and resultant lockdowns, has made the world realise that online platforms are very important, especially for marketing endeavours. Companies try to reach out their customers with these online platforms at any time. Therefore, digital marketing is the best way to promote products, business or services as you can target maximum audience directly and effectively.
Thus, the scope of digital marketing courses will continue to excel in the future as well. Workshops, webinars, and academies, all of these are focussed to get the most out of the subject.
Make sure that you gain all the knowledge and information that you need before stepping into the amazing world of digital marketing.
The demand for Digital Marketing has increased over past years. It has a great and bright future in country like India. It gives a lot of opportunities to the youths . You can earn a high range of salary, opting digital marketing as a career.
Digital Marketing being a form of online marketing, helps many fields of organizations to expand their business. Sectors using Digital Marketing include health, entertainment, education, ecommerce, food, automobile industries, retail industry, legal and law firms etc. 
There are many online and offline platforms where you can learn the skills of Digital Marketing. There are many institutes in Panchkula and Chandigarh that offer the courses of digital marketing.